About Golf Discount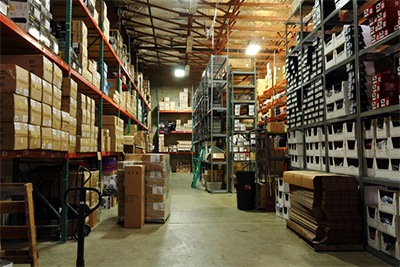 Thank you for visiting GolfDiscount.com!
Our ownership has been in the golf retail business serving the needs of golfers since 1977 as the largest franchisee of Pro Golf Discount. With this comes a proven track record of providing discount golf equipment to hundreds of thousands of satisfied customers. We are Internet only and we are not affiliated with the Golf Discount retail stores.
We have been on-line since December 1995 so you can order with confidence knowing that we will be around to take care of you after the sale.
Click here to read what our customers have said about us lately
.
GolfDiscount.com uses SSL technology for your protection. All information submitted at checkout and when signing up is secure as authenticated by GeoTrust, a leader in a wide variety of Identity and Trust Services. SSL Certificates, also known as digital certificates, bind an identity to a pair of electronic keys that can be used to encrypt and sign digital information. SSL Certificates provide a complete security solution, assuring the identity of one or all parties involved in a transaction.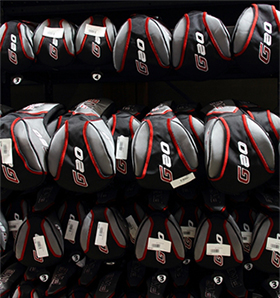 GolfDiscount.com is an Authorized Internet Retailer of new equipment from all the name-brand manufacturers including
Callaway
,
TaylorMade
,
Cobra
,
Titleist
,
Adams
,
Nike
,
Cleveland
, etc. We do NOT sell questionable "copy cat" clubs, but we do carry a variety of quality starter and intermediate sets as well for golfers just starting out. We also help golfers finance their clubs easier by providing pre-owned and used equipments at our
Second Hand Department
All of our
calling center staff members
are knowledgeable golfers who can offer expert fitting advice, recommendations if solicited, and outstanding customer service. We are constantly testing new equipment as it comes through the door so we can provide you with the most accurate information and get you the clubs that will best suit your game. If you have any questions, give us a call or visit our
Contact Page
.
If you have ANY questions, please feel free to contact one of GolfDiscount.com's expert
golf advisory staff
. You may contact us via Phone, Fax or Email. Once you place an order with GolfDiscount.com, it will normally be shipped within 2 business days, often same-day (weekends and holidays exluded). We know you want your new equipment as soon as possible, just as we would. We look forward to providing the best shopping experience to you!
Browse our site
or give us a call at
1-800-394-4653