Description
BiO CELL Irons
Tungsten-Fueled Distance and Forgiveness
COBRA Golf has come out with the trademarked slogan of "Go Long" to go along with their release of their newest series of the BiO CELL irons designed to give golfers distance and control without sacrificing forgiveness.
The New BiO CELL irons prominently feature tungsten centered weighting behind the club, a perimeter undercut, E9 Face technology - all which help to provide a low CG and high MOI. The long and mid irons have a heavier tungsten in the heel and toe for even more forgiveness. Short irons have the tungsten centered behind the hitting area for more distance and control. The new perimeter undercut makes the BiO CELL irons the largest unsupported face of any Cobra Iron. It is meant to create more face flex at impact for an increase in ball speed.
Jose Miraflor, Director of Product Marketing at COBRA Golf has this to say about the BiO CELL Irons. "The blend of distance, control and forgiveness make the BiO CELL Irons an asset in anyone's bag. Progressive placement of tungsten throughout the iron set drives the added distance, control and forgiveness."
Recommended for golfers with handicaps ranging from 8-20, the new BiO CELL irons are sure to bring added distance and forgiveness to your game.
Specifications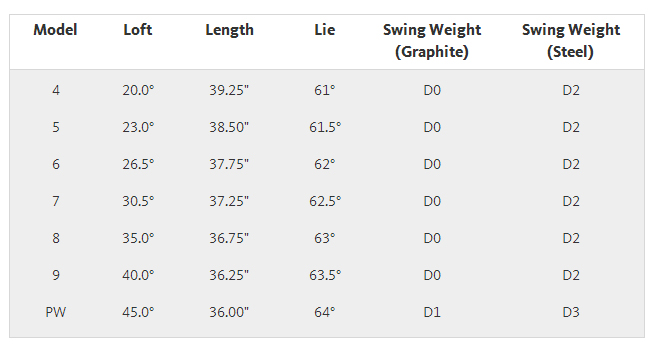 Reviews
Great clubs
I've had knockoff clubs for over 10 years and decided to get a nice set of irons. I hit about 88-94 depending on course. I received my new clubs fast and in very good packaging. I've played with them a couple times and they are fantastic. Great feel and I can hit them very true and longer compared to my old set. I would highly recommend these. I plan to golf a lot more now and I feel pretty confident with the Biocells.
I bought these Biocell Cobra
I bought these Biocell Cobra irons with stuff flex and +1 inch added to the shafts. They are very forgiving and I hit the ball longer with these irons. Very satisfied with my purchase and the price was great along with fast shipping.
Shipping