Description
WTX GPS Watch
Everyday Lifestyle Watch
The WTX is the first-ever Golf Buddy GPS smart watch with full touch screen and color screen, which delivers high luminance, low reflection, and wide viewing angles. The WTX combines the great features found on all GolfBuddy GPS watches with advanced features such as drag-and-drop of the pin, smartphone notifications and full-color course views for over 38,000 courses preloaded in 130 countries around the world.
Features
Simple and fast touch user interface
Slim, lightweight design
Course update with GolfBuddy Smartphone App.
Notification sync with Smartphone
Preloaded with over 38,000 courses worldwide with free updates
Automatic course and hole recognition
Distances to front/center/back of the green
Distance to hazards
Dynamic green view and distance readings from the golfer's position
Dual green distances display
Shot distance measurement
USGA/R&A compliant - legal for handicap and tournament play
Interchangeable outer screen
Hole layout view with current position of the player
Pedometer
Rechargeable lithium-ion battery lasts 8 hours in GPS Mode
Smartphone App. with Bluetooth notification and Smartphone finder
Screen Overview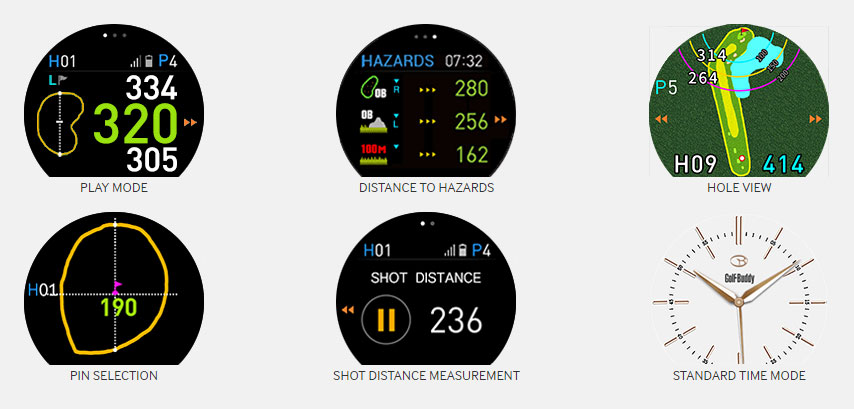 Guaranteed lowest price on GolfBuddy WTX GPS Watch with Free Ground Shipping on orders over $99.
Reviews
GTX watch with gps
I can not Wright a review on this product until spring. Right now it's 5 below zero!; no golf for awhile. Blawww
Shipping