Description
Happy Putter Eye Align Blade
Personalized Putting
Putting should be easy; Just line up accurately and control your distance. The Eye Align blade putter includes adjustable weights to personalize your stroke and control your distance. The 3 interchangeable alignment guides are designed to appeal to various preferences, resulting in a truly personalized putter.
Why Buy Happy?
The Happy Putter is the most innovative putter at any price point on the market. The reason is that all the other putters are offering recycled technologies that are very similar. The Happy putter is the only putter on the market that offers adjustable alignment and adjustable weight.
Players who putt well do two things consistently on the greens; They line up accurately and they control their distance well. The Happy Putter is the only putter available that allows golfers to dial in those two features.
The Happy Putter is the best alignment putter ever made, because it is the only putter that changes based on a golfer's visual preferences. Every golfer has personal visual tendencies; some see colors better than black and white, some see thick lines better than thin lines and vice versa, while others see shapes better than lines. No matter what your personal tendency is, the Happy Putter comes with a guide that is customized for you.
The Happy Putter is the only putter on the market that addresses "Lazy Eye Syndrome". The more familiar golfers become with a putter, the less their eyes focus. The Happy Putter allows golfers to refresh their eyes and switch their alignment guides without having to buy a new putter.
Alignment Options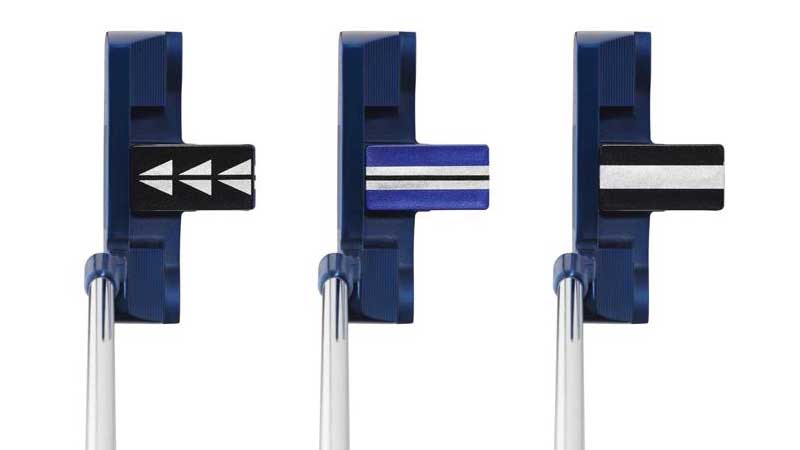 Guaranteed lowest price on Happy Putter Eye Align Blade Putter with Free Ground Shipping on orders over $99.
Reviews
Shipping