Message from the Owner: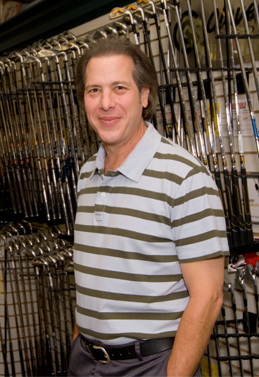 Hello golfers! My name is Randy Silver and I've been in the golf business for over 35 years. My love of the game stems from my enjoyment of the great outdoors, the camaraderie that comes from a round with your friends and family, and most importantly, the honesty and integrity in the game. In golf, we hold ourselves accountable to a higher standard. We alone are responsible for the execution of any given shot, and we call penalties on ourselves when we make a mistake. GolfDiscount.com is operated using the same guiding principles when it comes to business and customer service.
Back when I first started in this business, golfers could only purchase clubs and equipment at golf courses. As a young and passionate golfer, I didn't want to be tied down and locked into an old business model. In 1977, I was longing for nature and feeling the pull of the Pacific Northwest, and so I took the opportunity to move there with a dream, free to open my own store, away from the corporate structure of the traditional model and able to offer golfers a wider range of equipment options, including in-depth personalization and the lowest prices available.
Over the years, and with the strong and enthusiastic support of the local golfing community, my team has been able to expand operations to five successful locations, and in 1995, GolfDiscount.com became a reality. As one of the first online golf superstores, GolfDiscount.com has evolved into a premier destination for golfers of all skill levels looking for the ultimate in selection, price, and customer service. We love what we do and this quote holds true, "Choose a job you love, and you will never have to work a day in your life." Thanks for taking the time to learn about how it all started here at GolfDiscount.com.
Hit 'em straight!
Randy Silver