Mizuno JPX 900 Hot Metal Irons
Mizuno JPX 900 Hot Metal Irons
By using different materials and methods of construction, the new JPX 900 Hot Metal Irons have been scientifically engineered for speed.
JPX 900 Hot Metal Irons
Long and Hot
By utilizing new materials and new methods of construction, the new JPX 900 Hot Metal Irons are the longest and hottest broad appeal irons Mizuno has ever made.
Features
Strong Chromoly 4140M for an extreme COR tech face
Harmonic Impact Technology (HIT) for soft, solid, and consistent feel
Extremely thin face for drastically high ball speed
Power Frame for unmatched stability and powerful sound at impact
Reinforced ribs on the top line ensures a strong and powerful sound at impact
360° Cup Face Design delivers a larger COR area
Unitized Cup Face delivers all the benefits without the wasted mass and inconsistencies of welding
COR Tech Design provides greater face rebound for toe and heel mis-hits
Specifications
Standard Steel Shaft: N.S. Pro Modus3
Standard Graphite Shaft: Project X LZ 4.5
Standard Grip: Golf Pride Multi-Compound 60R Blue/Black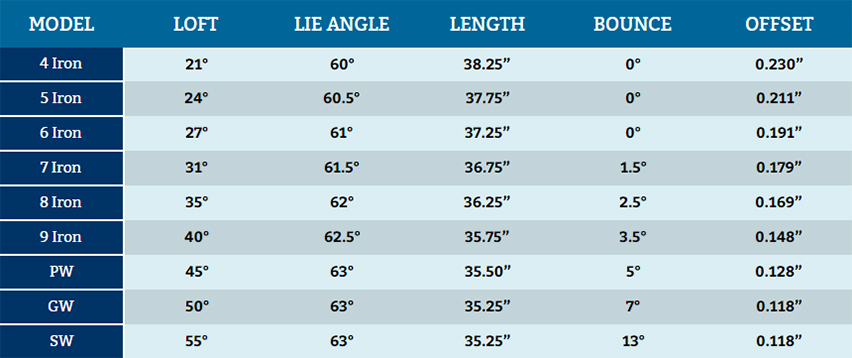 Mizuno JPX 900 Hot Metal Irons Expert Review
Written By: Bob Gomavitz
---
Club Tested: 7 Iron; Shaft: PX LZ 5.5; Loft: 27°
The Takeaway
Made from Chromoly 4140M, which is 15% stronger than 17-4 stainless steel, Mizuno has created their hottest face ever. The ultra-thin face combined with the re-engineered CorTech multi-thickness design provides superior initial ball speed for maximum distance. The Power Frame design gives the JPX 900 Hot Metal irons an industry leading MOI by moving more mass to the perimeter of the club head. And the Unitized Cup Face Geometry delivers a massive COR (Coefficient of Restitution) area and also provides more discretionary weight than welded cup face designs. In simpler terms, deep CG and lots of forgiveness.
Who's It For?
The JPX 900 Hot Metal irons are for players who are looking for a much overdue update in technology and a cleaner look to their older game improvement irons. 10 to 36 handicaps.
Final Take
The JPX 900 Hot Metal is one stunning Game Improvement club head. It has a slightly larger head size, top line and more offset versus the 900 Forged irons; however, these are just typical progressions from this type of iron set. Appearance-wise, the 900 Hot Metal irons have a slightly richer look, with a touch of a polished chrome, but they still incorporate a clean, satin look like the Forged version.
I found these to launch a touch higher and about 5 yards longer than the JPX 900 Forged version, even though there lofts are identical. The clearly defined leading edge bevel will help players who get a touch too steep in softer conditions. I could easily see myself playing these, the 900 Forged irons, or even a nice combo set. All told, these are an excellent improvement over the JPX 850 in looks and feel.