Description
MP-18 Irons
Pure Performance
Designed as a throwback to Mizuno's muscle-backs, the MP -18 Irons have been honed by master clubmakers to meet the demands of professional athletes. The new MP-18 Irons feature shorter blade lengths, a cambered top line and steep progression into sharp, compact wedges.
Features
Constructed from 1025E Pure Select Carbon Steel Billets which have 6 times tighter tolerance than the industry standard for enhanced purity and feel
Enhanced Grain Flow Forging process increases grain density in the impact area and promotes a soft, solid and consistent feel
Harmonic Impact Technology fine tunes head geometry to deliver ideal impact feel and feedback
Elegant, yet durable Satin Nickel Chrome finish
Specifications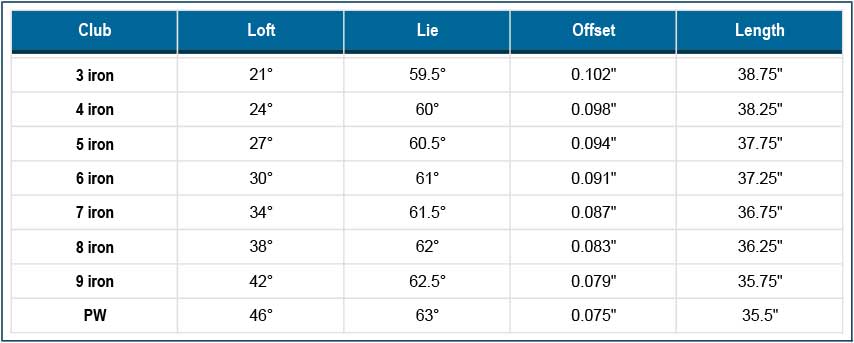 Reviews
Best of the best
No other iron compares to a Mizuno iron, hands down the best. The MP-18 look intimidating but go hit them once and you will be sold. The classic blade look is sexy, the sound coming off the club head when you strike the balls is amazing and the work ability is way above the rest. Simply the most classic iron out on the market and I challenge anyone under a 12 handicap to try them.
Shipping