The Ping G Irons features the revolutionary Cor-Eye™ Technology that increases ball speed 1.25 mph for distance with added control
Ping G Irons
Fast and Forgiving.
Revolutionary COR-Eye Technology provides for times the amount of face flexing for consistently faster balls speeds across the hotter face. A gain in ball speed and shot height generates more carry distance and a steeper landing angle. A specialized heat treatment creates Hyper 17-4 stainless steel, allowing for thinner, faster faces to gain distance.
Hyper 17-4 Stainless Steel
Heat treating increases material strength 40% for thinner face, adding 5 yards of carry distance.
Cor-Eye™ Technology
This revolutionary design increases ball speed 1.25 mph for distance with added control.
Perimeter Weighting
Weight concentrated in the toe and hosel increases the MOI for more accuracy and consistency.
Hit and Hold Greens
A deeper CG position ensures higher launching shots with optimal stopping power.
Specifications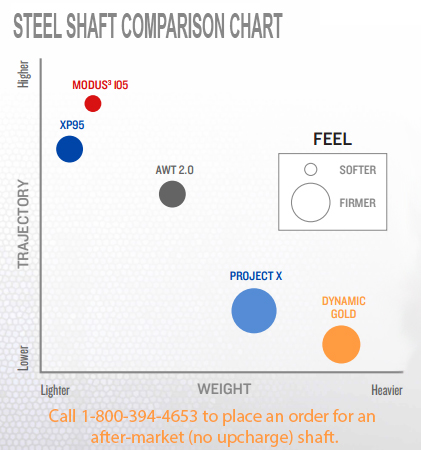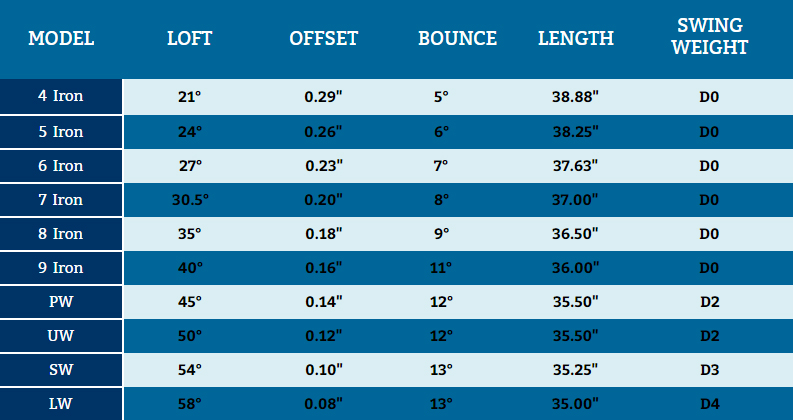 Ping G Series Irons Expert Review
Written By: Bob Gomavitz
---
The Takeaway
The brand new Ping G Series Irons have Cor-Eye Technology. This unique structure involves the entire face in flexing for consistently faster speeds across the hotter face. The increase in speed and shot height generates greater distance and a steeper landing angle for shots at the green. A large multi-material damping badge joined to the cavity works with Cor-Eye technology to prove exceptional sound and feel. Weight saved from the face is allocated to the low toe and perimeter areas creating a high MOI for extreme forgiveness. Connecting the CTP (custom tuning port) to the sole creates a deeper CG that helps elevate the launch angle while increasing MOI for greater forgiveness.
Ping's proprietary Ascending Weight Technology should improve performance throughout an optimal combination of physics and feel. They get heavier as it progressed from a longer arms to shorter arms and wedge. Lighter longer iron shafts help square the clubface, increased speed and optimize flight for distance and accuracy. Heavier short iron/wedge shafts improve trajectory control and feel.
Who's It For?
Typically, the G Series of irons have been geared more for the higher handicap player. However, with the new G series irons, I feel that any type of player can use these and compete at any level of golf.
Final Take
When I first researched the new G Series irons I found everything to be very spot on during my testing. Increased ball speeds, higher launch, steep landing angles, and a very hot feel. Looking down at this head, it's really not as much of a Game Improvement look as it used to be. The wide sole cannot be detected at address, the top line looks thinner than ever, the head is not overwhelming and it looks ready to hit. Though I did not test the head with the AWT 2.0 shaft, I have used these shafts in the past with great success. I chose the Nippon shaft for testing because I like how tight they played in the I Series, and again this was true with the G head attached to them. These are one of the easiest irons that I have ever hit. Effortless towering straight shots that were repeatable. If you're looking for a great iron, check these out!
Club Tested: 7 Iron Shaft: Nippon Modus 105; Flex: Stiff; Loft: 30.5°
Read the 2016 Game Improvement Irons Guide