The new G30 Irons from PING come loaded with performance enhancing features that are designed to increase distance, accuracy, feel, and playability
G30 Irons
Enhanced Everything
The new G30 Irons from PING come loaded with performance enhancing features that are designed to increase distance, accuracy, feel, and playability. With years of research and development finally ready for live play, the G30 is a better sounding, better feeling, and better overall performance iron.
New progressive lengths throughout the set, combined with stronger lofts in all irons, combine to fully maximize distance without sacrificing proper gapping or control. PING's patented undercut cavity and lowers the center of gravity in the iron for improved launch and increased forgiveness for higher and straighter shots. The G30's enhanced sole design and elastomer cavity badge improve turn interaction, ensures consistent trajectories and distance control, while also providing face support for pure, solid feel.
Features
Increased distance from progressive lengths and lofts
Lowered CG for improved launch, increased forgiveness
Expanded perimeter weighting and increased MOI, higher launch
Face support for more consistent distance control, more solid feel
Improved turf interaction, ensuring consistent trajectories
Enhanced sound and feel
Ping Color Code
Black Dot: Standard Lie
Blue Dot: .75° Upright Lie
Yellow Dot: 1.5° Upright Lie
Green Dot: 2.25° Upright Lie
White Dot: 3° Upright Lie
Red Dot: .75° Flat Lie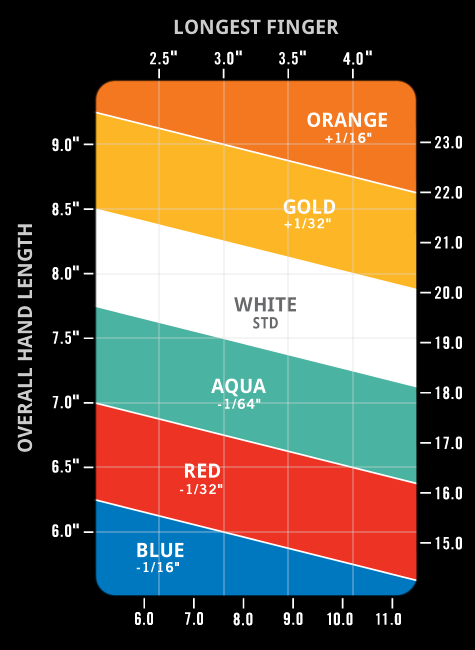 Specifications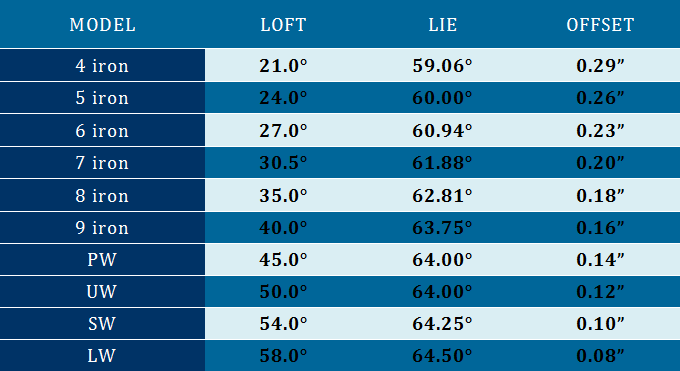 Distance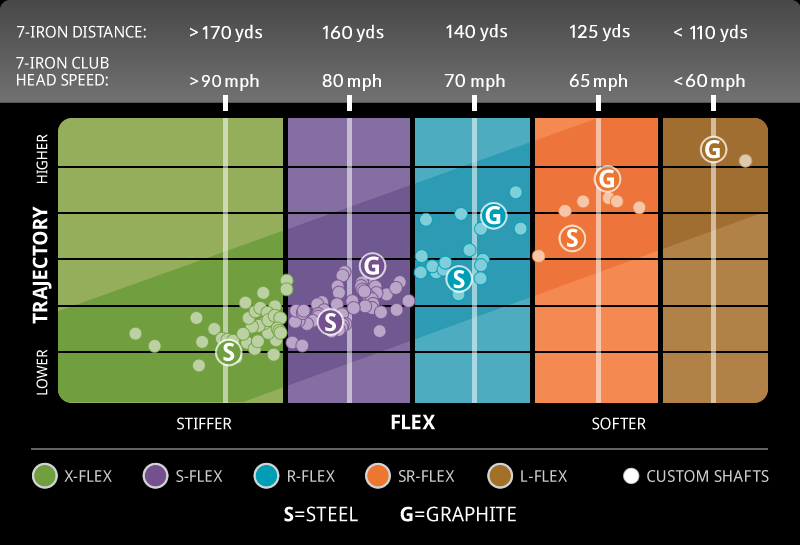 Ping G30 Irons Expert Review
Written By: Bob Gomavitz
---
The Takeaway
The Ping G30 uses progressive lengths for the 4 thru 6 iron which have slightly longer increments than the ½" increments of the 7 thru PW. The progressive lengths produce a higher MOI and a slightly higher ball flight for distance, which is most noticeable on the 4 thru 7 irons. The G30 also incorporates progressive lofts, as well. The Custom Tuning Port (CTP) offers a low-back CG, enhancing the length and loft features, supporting the thin face, and creating faster ball speeds. The wider sole offers leading and trailing edge relief for better turf interaction.
Who's It For?
I would have said in the past that Game Improvement irons are more for 18+ handicappers. Purists most likely will still walk by this section in the stores, but so be it. Now, pretty much any type of player can play this class of Game Improvement irons without hesitation, and there is one main reason. What held back the better players in previous years from using this class of iron was the hot spots, or jumpers as they're called, which creates inconsistent distances from the same club number. The OEM's have done a fabulous job correcting this issue with better technology in head and groove design.
Final Take
The G30 Iron is one of the last heads that does not incorporate a ferrule above the hosel. This will give players the look of old school Ping irons. The G30 head shape is taking on more of the modern head shape, but without the ferrule and a slightly lower profile. The dark finish is also a welcome change from the polished or satin heads I more commonly see today. Like the other two Ping irons that I tested, I find there is something about that Ping feel that stands out to me. Based on the low profile my ball flight was not as high as I would have thought. Distance-wise the G30 was consistently long. The Stock CFS shaft is lighter than some high end offerings, but balances well with this head for a excellent overall feel while swinging this club. Great feel, exceptional forgiveness, and a tight ball flight were the main takeaways from test the G30 irons. What I am finding with these Ping Irons is that you just need to find the model that suits your game the best, and go for it!
Club Tested: 7-Iron; Shaft: CFS Distance; Loft: 30.5°
Read the 2015 Game Improvement Irons Guide