Description
Ping Glide 2.0 Wedge
More Grooves. More Control.
Grooves are spaced closer together to promote for increased friction and allow for additional grooves. Higher lofted options (54 – 60 degree) are engineered for finesse shots around the green have 2 more grooves than original Glide. Lower lofted options (46 – 52) are designed for full shots have one additional groove compared to original Glide.
New precision milled grooves increase spin rate approximately 350 rpms on full shots and 200 rpms on shots around the green compared to original Glide Wedge.
Soft 431 stainless steel heads with hydropearl chrome finish repels moisture to reduce sole friction.
Four sole grinds Thin (TS), Standard (SS), Wide (WS), and Eye (ES) allow golfers to fit their wedges for typical divot depth and playing conditions.
Specifications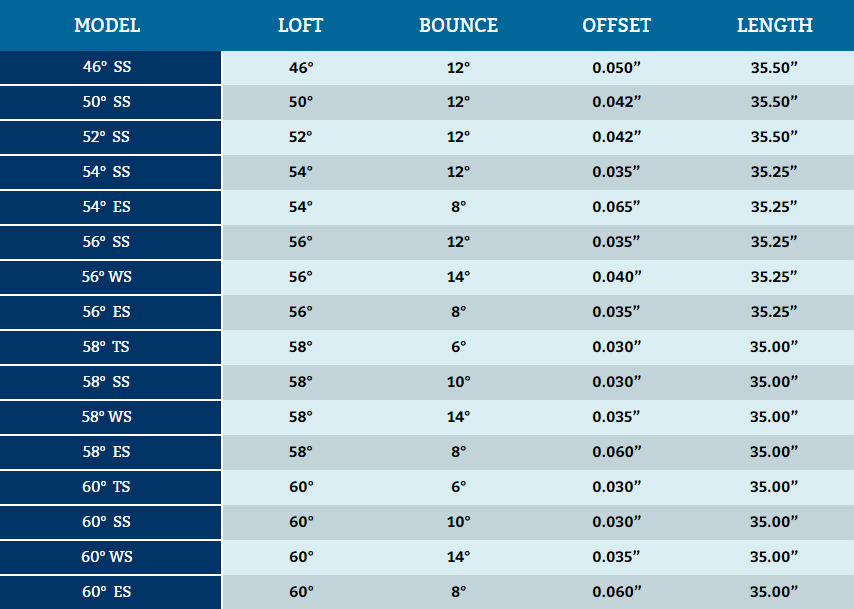 Reviews
i210 and G700 irons combo set
Best set of irons ever. Golf discount is great to deal with!!! Very satisfied customer.
It's exactly what I expected
It's exactly what I expected wonderful club
Glide
It's the easiest club to use ! Solid and forgiving great loft I average 105-110 yards I have been golfing for about 3 and half years
Shipping