Description
i25 Hybrid
High Hitter. Added Distance.
The new i25 hybrids are PING perfect for easy to hit high playability along with increased distances. Combining the look of an iron with the performance and reliability of a hybrid, the sleek and compact 17-4 stainless steel heads are versatile top-shelf PING performers.
The i25 hybrid features a narrow head and squared off toe designed to promote better turf interaction and solid contact from all conditions. There's much less bulge and roll than a traditional hybrid. The i25's flat face and straight lead edge are more like an iron, which makes aiming easier and a more-forward hosel axis than a traditional hybrid promotes a high-launch, low-spin trajectory for maximizing distance. Fixed weight in club head
not adjustable.
The PWR (performance, weighting, responsiveness) shaft family includes 70- and 80-gram weight versions, with six total options spread across four flexes. Lighter shafts can help you reduce pushes and fades, while heavier shafts can help reduce pulls and hooks.
Features
Flatter Face
Straight Lead Edge
Compact Design
Progressive CG Positions
17-4 stainless steel
Available in 17º, 19º, 22º, and 26º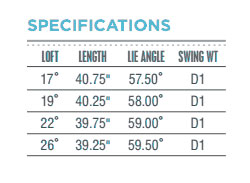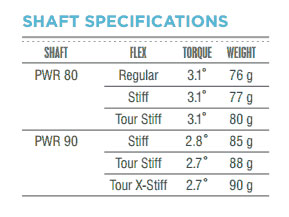 Reviews
Completed set
Had an old Adams hybrid and need to ping i25 to complete set thought there would be an adjustment period but right out of the box this club was amazing. Straight with a slight draw
Ping I25 Hybrid
I purchased a 2 and 4 hybrid to go with the I25 driver I also purchased. I'm glad I got them. Could not be happier...The 2 hybrid replaced my fairway wood, and the 4 hybrid of course the 4 iron. I can shape these hybrids almost as well as my irons. They are just easier to hit in any type of lie.
Ping hybrids
Awesome value, love the clubs!
i 25 hybrid
could not hit this club and sent it back- didn't realize it would cost me 15% restocking fee ... oh well
Ezzee
19 Degree, love it used it for 2 weeks now, excellent workability can fades, draws, high low ....any low handicap ( I am 8) golfer will love it very happy, only felt like the face is getting scuffed a bit.
Shipping