Description
Q-Star Tour Golf Balls
Ultra Soft Feel.
The new Q-Star Tour is a premium, lower-compression, 3-piece golf ball with a urethane cover. It was especially designed for skilled golfers with moderate swing speeds who demand the performance and feel of a tour ball. The lower compression of the Q-Star Tour makes it easier to compress so more golfers can achieve optimal distance on full shots. However, golfer will most appreciate the tremendous iron distance and the tour-caliber greenside spin control that the Q-Star Tour delivers. The Q-Star Tour is further confirmation of our commitment to offering a line of golf balls that benefits golfers of every skill level.
Features
Advanced, lower compression core construction makes it easier to compress with lower driver spin for impressive distance and accuracy on full shots.
SpinSkin coating provides soft feel and enhanced greenside spin control.
324 Speed Dimple pattern improves flight performance for longer distance with more control.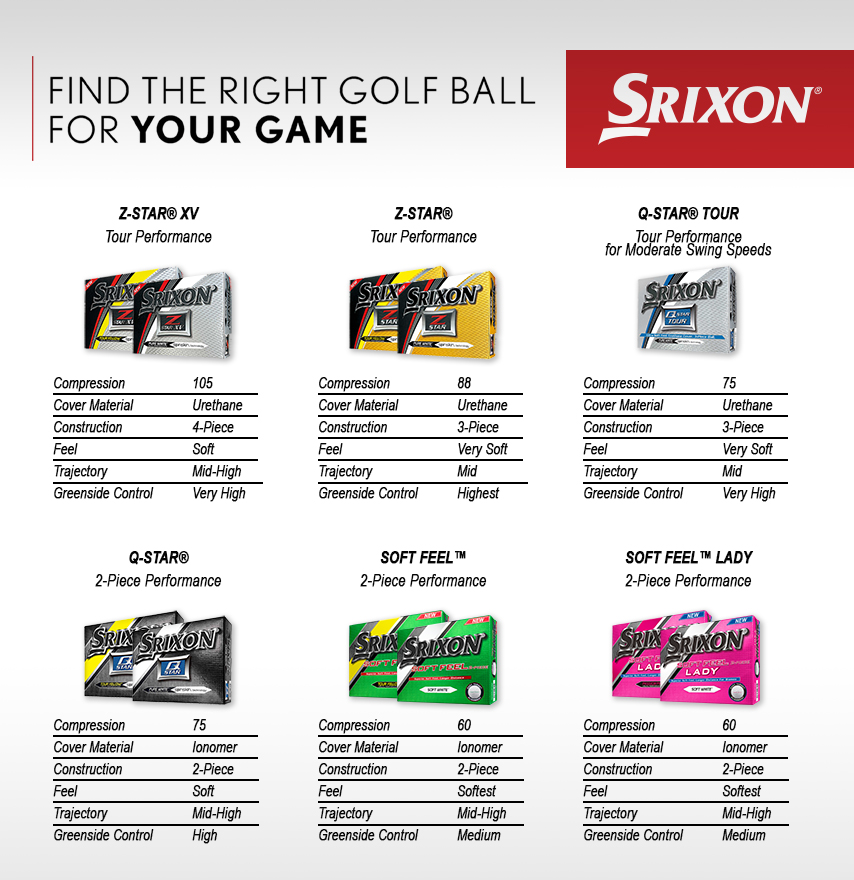 Reviews
Q-star golf balls
very good ball for the money $
Long ball
I am a 14 handicap and have been playing for over 40 years I was given a dozen of the q star balls in a member guest in St. Louis mo last June, the distance these balls travel are phinominal, no ball I have tried can compete with the q star, they are also very economical to purchase, please give them a try
Srixon golf balls
I love these balls for there great feel and response. For the money they are a great value. I had been hitting the Calaway Chrome soft.
Q star tour
Ball has better than average distance with soft feel and spin on the greens
Q-star tour is great. They stop and spin back on the green. I love them. Great ball great price.
Srixon Qstar golf balls
They play well are usually shoot a very good score with these golf balls
Shipping