Description
Z-Star XV 5 Golf Balls
Maximum Performance.
Engineered for golfers who demand maximum performance. The Srixon Z-STAR XV golf ball delivers unmatched technology with incredible feel so golfers can elevate all aspects of their game to score better.
Features
Energetic Gradient Growth (E.G.G.) core technology has been redesigned to create even better launch conditions for greater distance off the tee.
3rd Generation SpinSkin coating is softer and more elastic to provide softer feel, enhanced greenside spin and more consistent spin on approach shots from any lie, especially from the rough.
338 Speed dimple pattern is more aerodynamic and improves flight performance for additional gains in distance and full shot control.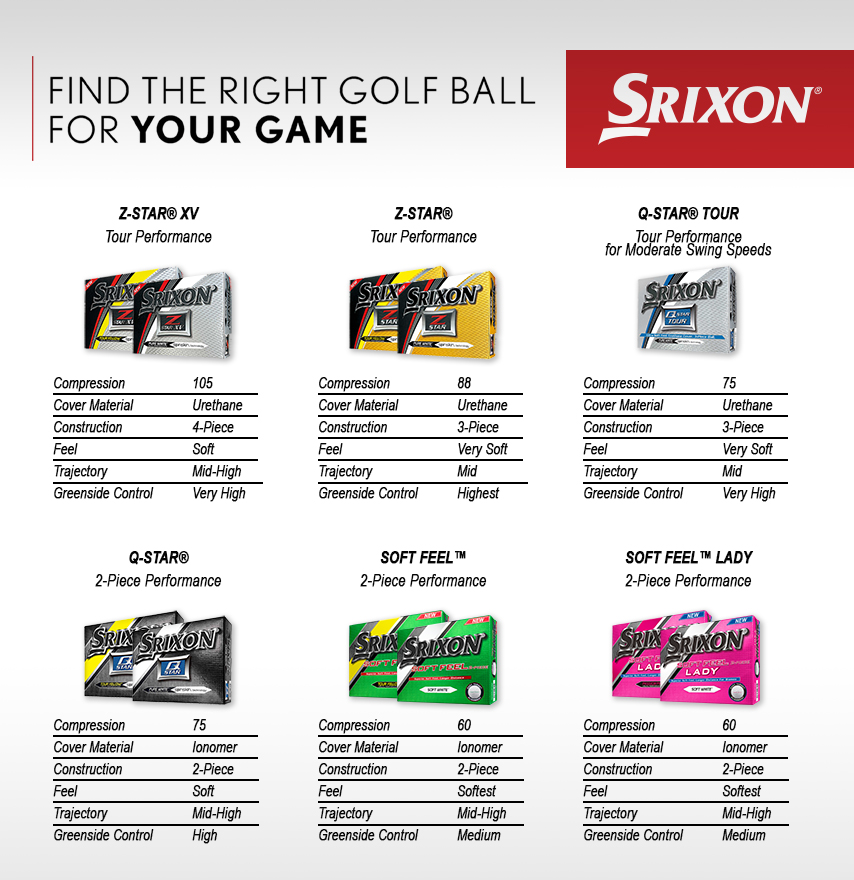 Reviews
My go to ball
Piercing ball flight green side control at a play every day price
As Good As Anything
Great ball that performs with the best out there. Straightest premium ball off of the tee and I've hit them all. XV is a game changer.
SRIXON golf balls xv
great balls great price can't miss
srixon z star
excellent. distance, control, durability.
Great Deal
I bought 6 dozen golf balls for the same price I would normally pay for 2. And shipping was free.
Fast Shipping, Great Price
This place always has fast shipping, quality goods at great prices. You should give them a try and see for yourself!
Great
Good product price and ship times will use them again
Shipping