Description
Q-Star Tour Personalized Golf Balls
Ultra Soft Feel.
The new Q-Star Tour is a premium, lower-compression, 3-piece golf ball with a urethane cover. It was especially designed for skilled golfers with moderate swing speeds who demand the performance and feel of a tour ball. The lower compression of the Q-Star Tour makes it easier to compress so more golfers can achieve optimal distance on full shots. However, golfer will most appreciate the tremendous iron distance and the tour-caliber greenside spin control that the Q-Star Tour delivers. The Q-Star Tour is further confirmation of our commitment to offering a line of golf balls that benefits golfers of every skill level.
Features
Advanced, lower compression core construction makes it easier to compress with lower driver spin for impressive distance and accuracy on full shots.
SpinSkin coating provides soft feel and enhanced greenside spin control.
324 Speed Dimple pattern improves flight performance for longer distance with more control.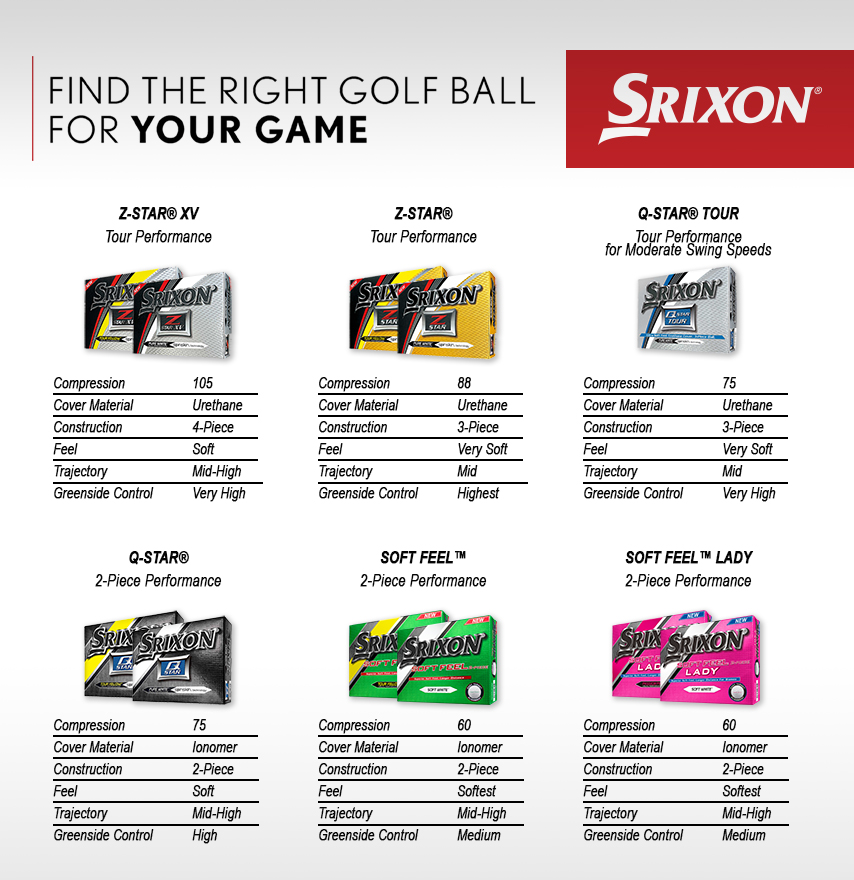 Personalized Golf Ball Guidelines
Once the order has been received by the manufacturer allow 5 to 7 business days (not including weekends and holidays) for the order to process. Then allow for delivery time based upon the following:
Ground: 3 to 5 business days within the continental United States
2nd Day: 2 business days
Next Day: 1 business day
Note: Business days do not include weekends or holidays.
Add an additional week for international shipments.
During promotions, please allow an additional 7-10 days to the standard delivery date due to high order volume.
All domestic personalized golf balls are shipped directly from the manufacturer; international orders are shipped by Golfdiscount.com.
Note: Personalized golf balls cannot be returned for refund or exchange.
ALL TEXT IS IN CAPITAL LETTERS.
Special characters are not allowed ($#%<>*)
Sold as a dozen (12 balls per pack) unless noted otherwise.
Please refrain from using explicit language or profanity. Professional and NCAA Team references will not be accepted. Manufacturers reserve the right to decline orders.
For orders of 500 or more, please call our customer service team at 1-800-394-4653.
Reviews
Shipping