Description
Soft Feel Golf Balls
Superior Soft Feel. Longer Distance.
Now in its 10th generation, the new Srixon Soft Feel golf ball provides even better feel on all shots, improved greenside spin and incredible distance and accuracy from tee to green.
Features
Softer, lower compression core provides softer feel on all full shots without sacrificing the incredible distance and accuracy from tee to green.
Softer, thinner cover provides more greenside spin and softer feel on all pitches, chips and putts.
Advanced core construction promotes seamless energy transfer to maximize distance and optimize ball performance on every shot.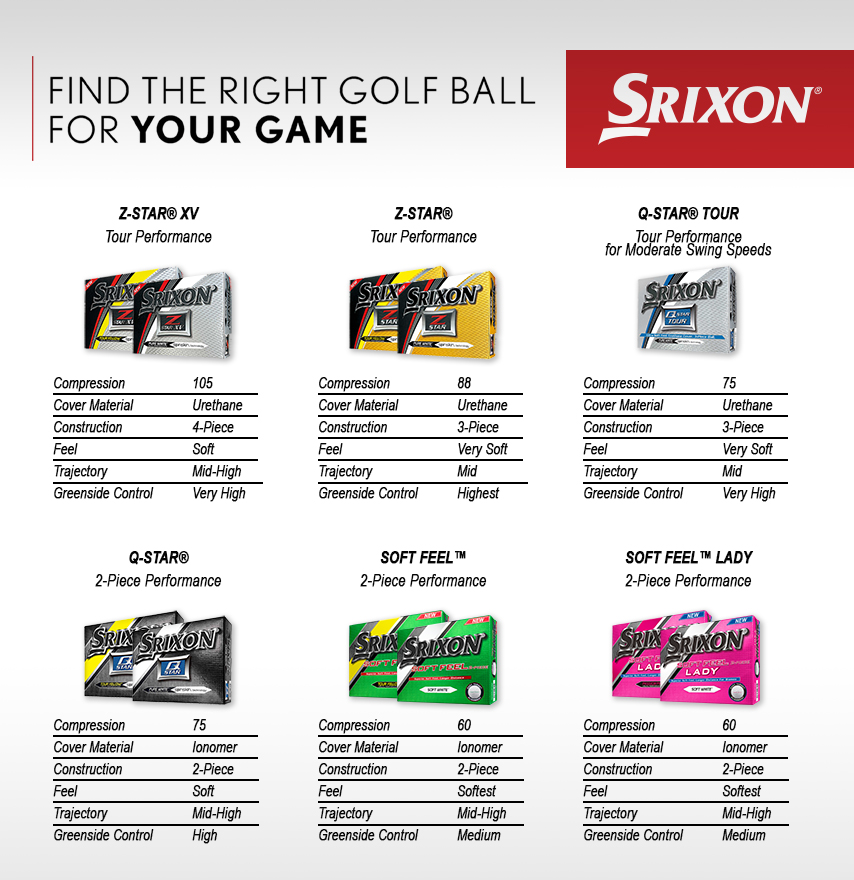 Guaranteed lowest price on Srixon Soft Feel Golf Balls Tour Yellow with Free Ground Shipping on orders over $99.
Reviews
Soft feel golf balls
Great price and product. Thank you.
Great value and performance
These balls are a good value at the regular price, but are great value with performance at the sale price!
Nice pop and good distance
Like the balls. Noticed a good bounce and run when they hit fairway. Good feel off the club.
Appropriately named
Having used both the Z-Star and Q-Star balls there is a decidedly softer feel to these balls. They also go a little farther off the driver but conversely they don't spin as much off the wedges. Very good ball and an excellent value.
Great Bargain
Excellent golf ball, and you can't beat the price.
Srixon Soft Feel Golf Ball
I have been playing this ball for the past two years, It gives me just what I need in a golf ball, I am in my 70's now and my swing speed is somewhere between 70-8O mph, this ball is long off the tee with a good amount of control, it settles nicely on the type of greens we have in Bermuda, and putts really well when it is putted solidly. I will give it 8 out of 10
Shipping