Description
Soft Feel Lady Golf Balls
Superior Soft Feel
The new Srixon Soft Feel Lady golf ball, in its 5th generation, features the same performance benefits as the Soft Feel with a slightly higher launch.
Features
Softer, lower compression core provides softer feel on all full shots without sacrificing the incredible distance and accuracy from tee to green.
Softer, thinner cover provides more greenside spin and softer feel on all pitches, chips and putts.
Advanced core construction promotes seamless energy transfer to maximize distance and optimize ball performance on every shot.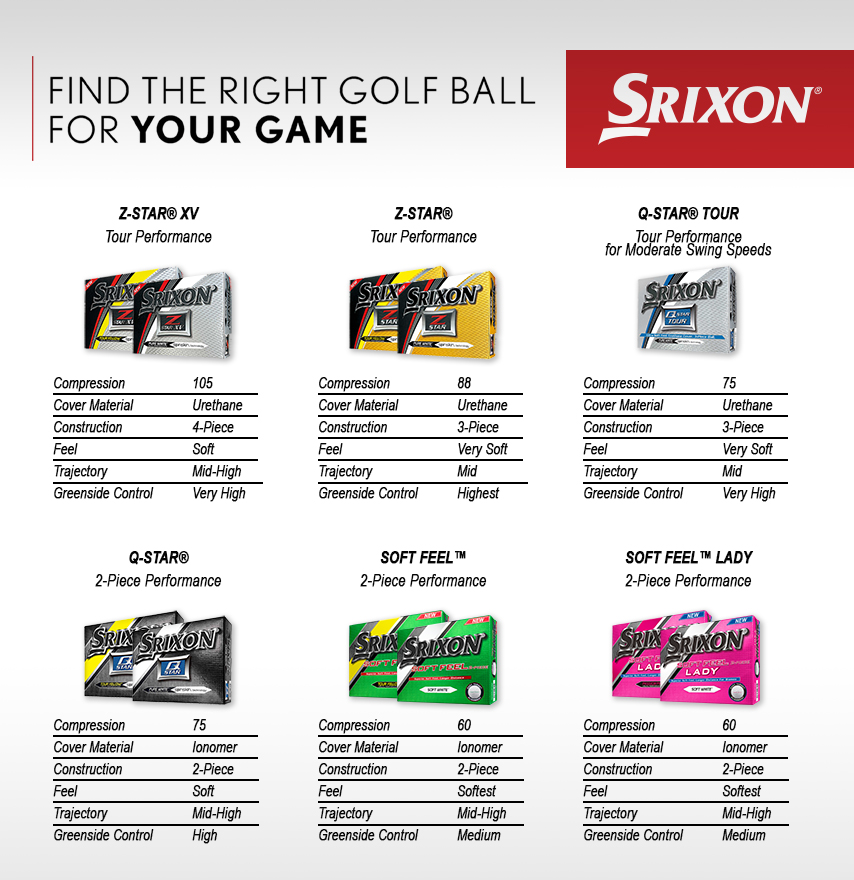 Reviews
Lady srixon soft feel golf ball
Best balls ever! Love love love them.
Ladies Srixon balls
I've been playing with these for years. Not so easy to find this year, was so delighted to find them online, here. I love putting with them and I get good distance and straight flight off the tee.
Srixon Women's Soft Feel Lady Golf Balls
I've always used a standard ball & decided to try the soft ball for women. I love the way they feel coming off the club!
Shipping