Description
Z-Star 5 Golf Balls
Tour Performance with Exceptional Control
Engineered for golfers who demand maximum performance with exceptional control. The Srixon Z-Star golf balls deliver unmatched technology with incredible feel so golfers can elevate all aspects of their game to score better.
338 Speed Dimple Pattern
The new 338 Speed Dimple Pattern utilized five different dimple sizes to improve the relationship between uniformity and occupancy for longer, more efficient flight.
3rd Generation SpinSkin™ Coating
The new SpinSkin™ Coating has fewer bonding points. It stretches across more of the club face at impact, increasing friction for even more spin. The result is significantly more spin on critical approach shots.
Energetic Gradient Growth (E.G.G.) Core Technology
Lower compression Energetic Gradient Growth Core provides even softer feel on all shots and improved launch conditions for more distance off the tee.
Features
Mid-High Swing Speeds
Softer Feel
Exceptional Distance
Maximum Greenside Spin
Higher Launch and Lower Driver Spin
Construction: 3-Piece
Compression: 88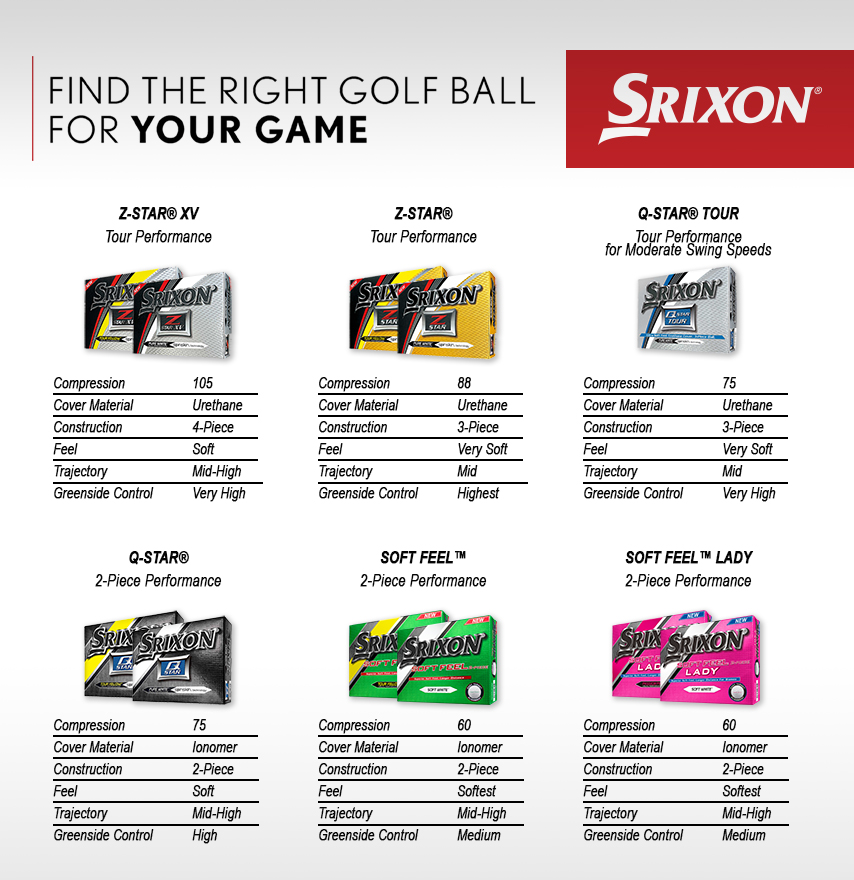 Reviews
Srixon Z Star golf balls
Decided to try these golf balls because I was hitting the Q-Star very well. Even though I am an older fellow and a 14 handicap, I am getting more distance from this ball than the Q, and it spins to a dead stop on the greens. Easy to work shots left and right with this ball. Very happy I have changed and when I dig into my bag for a ball, the Z is what I select.
Great ball
Soft and long with great short game control. Doesn't last as long as pro v1
Great balls
Hey hold the trajectory real well. The putting feel is excellent. I like them so much I bought 5 dozen
My goto golf ball
The Srixon Z Star is my goto ball. I like the feel and durability. Good price. Highly recommended
Sticxon Z-Star
Great golf ball! Distance and spin on approach and pitch shots are excellent. Great value at $20 per dozen!
Srixon Z Star Golf Balls
I've always played Srixon Z stars, they have always played very well for me. Great distance and feel.
Z star
I play ProV1, ProV1x, Taylor Made Lethals, and now Z Star XV and Z Star. These Z star really spin and are soft. The Z Star XV are too hard. These are a bit softer than ProV1 and a lethal but they're awesome. I'm a 0-2 handicap. Feels great on all clubs, irons, and putter. Great wedge spin. .
Srixon z golf balls
I convinced the srixon z golf balls are every bit as good as the prov1's, Taylormade tp5 , Bridgestone rx, Callaway chrome soft. They are also 9 to 5 Dollars cheaper per dozen.
Srixon Z Star
Great ball at a great price! Solid performance from tee to green.
Srixon Z-star
Great golf balls at a great price.
Zstar golf balls
Always loved the zstar golf ball. Perfect for swing speeds under 100mph. Soft and straight with urethane cover.......awesome price too!
Shipping