Description
Z-Star XV 5 Performance Pack Golf Balls
Maximum Performance.
Engineered for golfers who demand maximum performance. The Srixon Z-STAR XV golf ball delivers unmatched technology with incredible feel so golfers can elevate all aspects of their game to score better.
Features
Energetic Gradient Growth (E.G.G.) core technology has been redesigned to create even better launch conditions for greater distance off the tee.
3rd Generation SpinSkin coating is softer and more elastic to provide softer feel, enhanced greenside spin and more consistent spin on approach shots from any lie, especially from the rough.
338 Speed dimple pattern is more aerodynamic and improves flight performance for additional gains in distance and full shot control.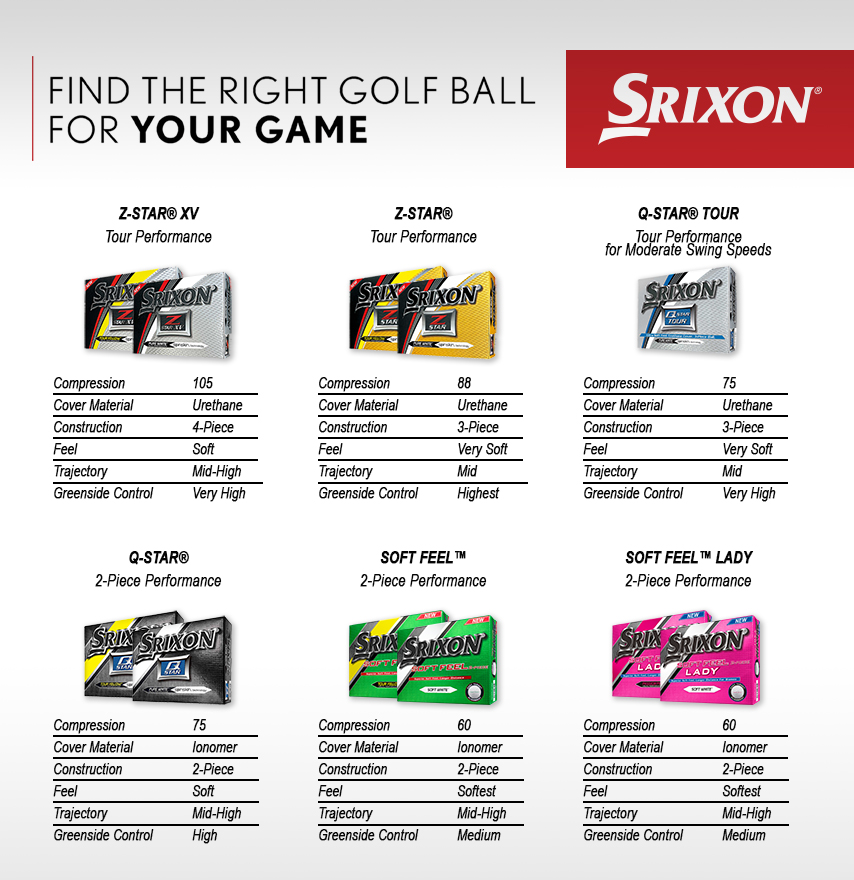 Reviews
Srixon Z Star
This has become my go to ball. Long with plenty of spin around the greens.
Great golf ball even better value
Best bang for your buck. Quality tour grade golf ball at a very affordable price
Happy with speed and accuracy
Happy with speed and accuracy of filling order from Golf Discount
Top tier golf ball
Easily rate this golf ball up there with the likes if the Pro V1 and TP5. Great ball and doesn't break the bank!
Good golf ball in the
Good golf ball in the wind!
Love these
My favorite ball to play by far. Low spinning and long off the tee. My driver club head speed is roughly 106 mph and I love these balls. They seem to stay on the fairway and work well with my irons. I can't believe I found them for $20 a dozen so I bought 5 dozen!
Z-Star XV
Great performance, value priced; can't go wrong!
Great deal with fast shipping
Tremendous deal, love the fast shipping and the srixon ball is a great performer from the tee and on the greens.
Srixon ZStar XV
This ball is very good tee to green. Very underrated versus ProV1x. If I had one complaint, it is a little to firm feeling with my putter. If you have a putter with a soft insert it is no problem. It aslo does not spin as much on short chips and pitches. All in all still a great ball. As always Golf Discount was fantastic to deal with.
Srixon Z Star XV
Great Balls! Tyring to ween myself of the pricey Pro V 1X. I feel like these are very comparable in all aspects. Slightly less feel on short chips. But this ball pierces wind the best of any ive ever played.
Shipping