Description
Titleist 718 MB Irons
Expect more from your iron game.
For the purist there is no substitute for a one-piece, muscle back iron. The all-new Titleist 718 MB is the modern choice for those desiring a traditional forged look and feel. A classic muscle back designed for today's game.
Played by:
Justin Thomas (2017 PGA champion)
Jimmy Walker (2016 PGA champion)
Rafe Cabrera Bello (2017 Scottish Open champion)
Webb Simpson (2012 U.S. Open champion)
Classic Muscle Back Profile
Pure, simple and compact, this traditional forged blade is shaped from a single billet of carbon steel.
Strategic CG Locations
From the 2-iron to the pitching wedge, the precise CG locations enhance shotmaking and club feedback.
High Muscle Back Weighting
Optimally situated behind the sweet spot, the high muscle back weighting provides incredible feel for shots struck with this forged blade.
Specifications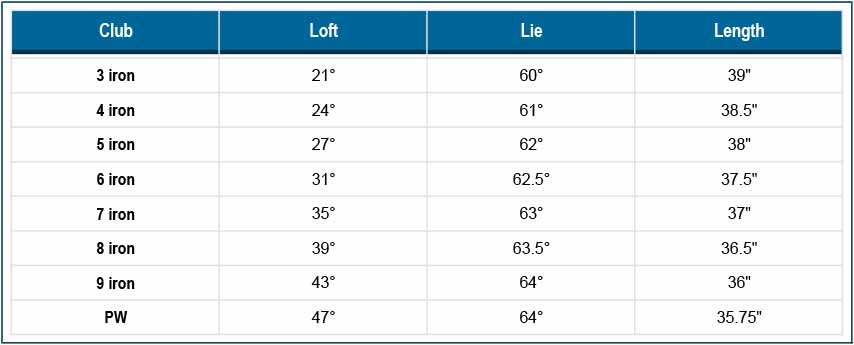 Reviews
Absolutely the prettiest club I've ever played!
I am not a super low handicapper, I play 9 holes more often than I play a full 18, and although I've hit as low as 37 (on a 35 par front nine), I am more apt to hit about 41 to 45... But these irons are so slim, or thin looking, I am not sure what the right word is, but standing over them makes me feel like they will get the job done... and they almost always do. I hit an easy 7 iron, right at 150, but I do live in Colorado, so, in FL, I would think that is a 135 or a 140 club... but I am NOT swinging my irons like I do my driver... I swing super smooth with my irons, but for some reason try to crush (and often do) my driver. Regardless, these clubs look so... perfectly shaped, you can't imagine mis-hitting them and that boost in confidence ends up showing a result... you play better golf. At least I have. Don't believe the "these are for elite players only reviews"... if, when you hold this club in your hand, your eyes say "Yes, that makes sense"... then I think you'll find your round more enjoyable with them, than without them.
Shipping