Description
Bazooka 460 Black Package Set w/ Cart Bag
Technology and Performance
Powered for performance, the Tour Edge Bazooka 460 Black package set includes the popular 460 Black woods and irons. These clubs are incredibly easy to hit and come packed with distance generating technologies that will elevate your game to a whole new level.
Features
460cc titanium driver with VFT delivers powerful drives with an oversized sweetspot
Fairway woods and hybrids have a shallow face design with variable face thickness which provides a high, powerful launch and a huge sweet spot
Perimeter weighted and undercut cavity irons have a deep center of gravity which creates a higher launch and greater forgiveness on off-center hits
High-MOI putter design helps to maximize stability through the stroke resulting in better alignment at impact and straighter, more accurate putts
Deluxe cart bag with tons of storage for all your gear
Specifications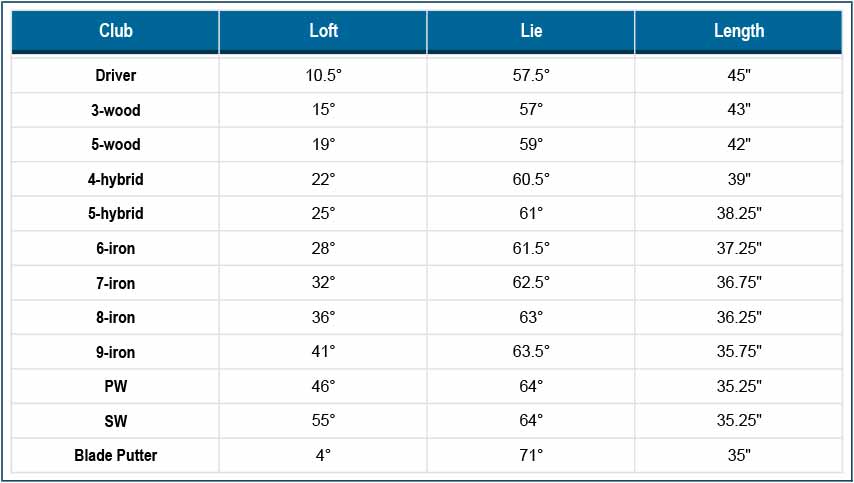 Reviews
Step Upward
Clubs were as I hoped and as described. Clubs are a step up from my previous intro set. Best price I could find, and I spent some time on it, $40 or about 10% less than elsewhere. Of course the purchase was not perfect: I wish the driver had a -1/2 inch option; and the bag is not as sturdy as I would have liked. Still, the product does qualify in my book as "excellent."
Great for a serious beginer
TLDR: If you've got the money and plan on doing this for a while, terrific set! I ordered these clubs after going on a golf outing with my work and having a ton of fun. I found myself wanting to keep playing, so I went to a driving range. After that I was hooked and decided to jump in. I wanted to get a set that was better than the standard $180 Wilson bag. Not that there is anything wrong with that, but I didn't see myself growing tired of this next year. I wanted to get a higher quality set that would last me many years and not need to upgrade. I don't have any experience to compare these clubs against, but I do know manufacturing and materials as a CAD designer. These clubs are built very well. I've played 9 holes and drove about 8 large buckets of balls down the driving range so far. Every club has performed fantastically. Hopefully my skill will match the clubs quality soon!
So far so good
Clubs are great, glad I bought them.
Great set it has improved
Great set it has improved my game by 5 to 7 Strokes. Now I'm shooting in the 90s
Very nice set of clubs.
Very nice set of clubs. Good quality. Worth every penny.
Perfect!
I bought these clubs back in March for my husband's birthday and I'm glad I did. He's went golfing quite a few times this summer and has said that his drive is so much better with these clubs. He absolutely loves them! GolfDiscount shipped my order out the day after I ordered them, so I received the clubs in plenty of time for my husband's birthday. So big thank you to GolfDiscount!
Shipping