SIMPLE TRADE IN STEPS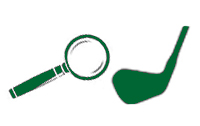 Login Or Create Your Account To Find the Value Of Your Clubs Using Our Trade-In Tool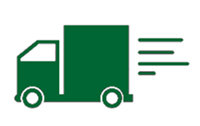 Mail Your Clubs Using The Prepaid FedEx Label Or Use Your Own Postage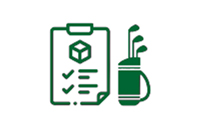 Trade-In Value Is Confirmed By Trade-In Professional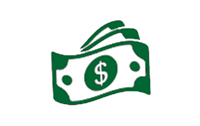 Get Paid, In The Form Of Either A Gift Card Or A Refund To A Recent Order.*
Frequently Asked Questions
Q: Can I wait until after my new clubs arrive before I ship out my trade-in?
A: Yes. We offer the option to apply a Trade-In credit to orders placed within 30 days of the credit being issued. This way, you can buy new clubs and wait to send in your Trade-In until after the new upgrade to your set arrives.
Q: How long will it take till I receive my money?
A: Once received, Trade-Ins will be processed in 5-10 business days. Final value will be determined and then a credit will be issued for the product.
Q: How will I receive payment?*
A: Payment is issued in one of two ways: 1. A golfdiscount.com digital gift card sent to the email on the original order. 2. Applied credit/refund to any GolfDiscount.com order placed within the past 30 days. * Please note your preferred payment process in the order notes, or send an email noting your preference to sales@golfdiscount.com from the email matching the original order. *
Q: Where can I get packaging?
A: If ordering new clubs, you can simply use the boxes those arrive in. Make sure to cover any previous shipping labels and ensure the club is well protected inside the box.
Q: What if my club is not accepted when it arrives?
A: Before sending your club in, be sure you ask yourself, "Would I buy this?". Clubs will not be accepted if there is any damage that inhibits use. Please reference the condition guide for examples of acceptable club conditions. By sending your Trade-In to our Trade-In program, you agree to cover any shipping costs to return the club back to you in the event it is deemed ineligible.
Q: Do I need to create an account to trade in my clubs?
A: Yes, you must create a GolfStix account using the create account button on the trade in tool.
Q: Can my trade in account use the same login information as my GolfDiscount.com Account?
A: Yes, if you haven't created a GolfStix account, then you can use the same email and login if you wish.