Description
Welling-Putt Pro Mat
The Ultimate Putting Tool
A good putt is the result of a good aim and the right speed. This is why the Welling-Putt Pro is designed with two directions of play. One direction focuses on aim, while the other direction works on feel.

The Welling-Putt Pro is made so you can develop a very strong sensitivity for speed. This mat includes multiple alignment guides and features the Welling-Putt Zone, or good-putt zone, which has two parts; Zone A is for uphill putts, and Zone B is for downhill putts. Putts have to roll over the hole and finish in Zone A or B depending on the excercise.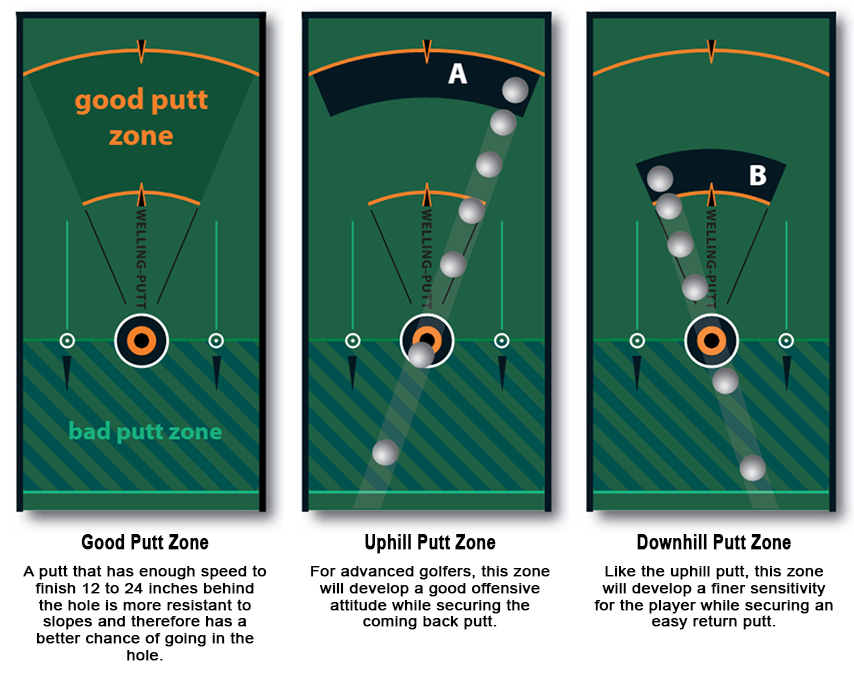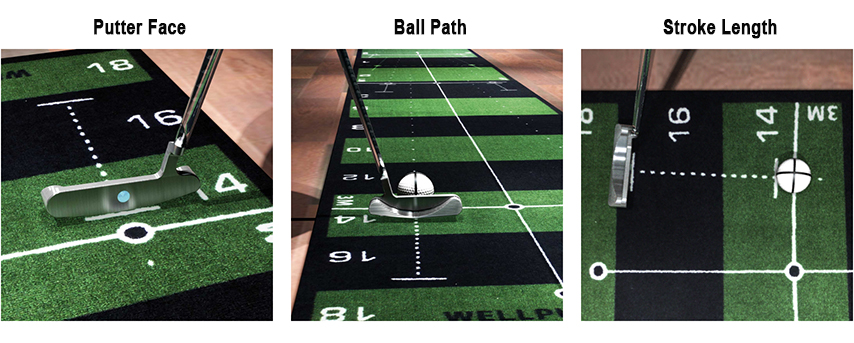 Guaranteed lowest price on WellPutt Welling-Putt Pro 13' Mat with Free Ground Shipping on orders over $99.
Reviews
Welling Putt Pro 13' putting matt
Excellent! Very fast, probably 11 or 12 on stimp meter. Ball doesn't return, but, I need to control pace and learn to be comfortable leaving the ball 12" to 18" beyond the cup. Better putting in a week.
Shipping