Description
WellStroke Arc to Arc Mat
Contact, Direction, Speed
This putting guide will help you reproduce the ideal putting movement thanks to the 3 main markers of your swing:
The path of the club for proper contact control.
The clubface orientation for perfect direction.
The swing amplitude for good distance control.
The challenge was therefore to regroup the most efficient and the most commonly used putting techniques used by the best putters in the world into 3 categories . The result was the design of 3 Wellstroke training models, each dependant on the player and his own method of putting, therefore enabling him to work and improve with a guide perfectly suited to his own style.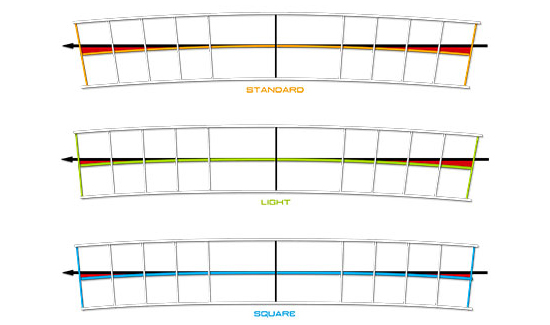 Each model has a slightly different swing arc design, allowing each player, regardless of his putter style, his morpholoy and his technical preferences to train with a customised putting support.
Guaranteed lowest price on WellPutt WellStroke Arc to Arc Square Mat and all WellPutt Practice Mats and Nets with Free Shipping on orders over $99 at Golf Discount, your favorite authorized WellPutt retailer.
Reviews
Shipping