Description
Winn Dri-Tac Oversize Grip
All Weather Conditions.
Beyond its all-weather playability and large profile, this oversize Dri-Tac grip offers the ultimate in comfort, tackiness and shock absorption. It provides maximum shock absorption for arthritic and hand fatigue sufferers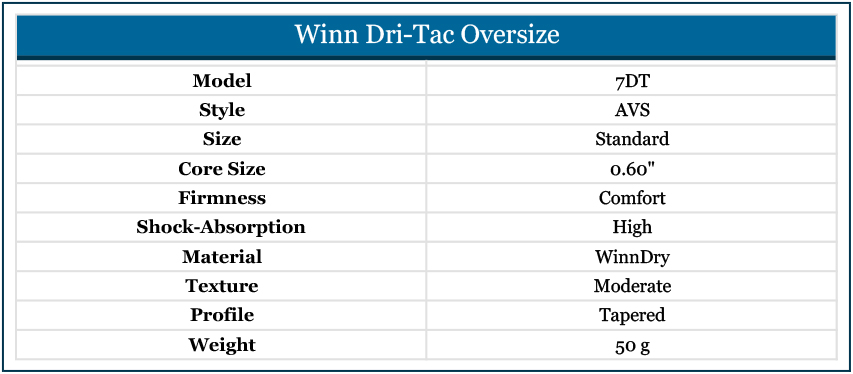 Regrip a golf club in less than 5 minutes with Andy from Golf Discount
Reviews
Winn Oversize grip
This was not my 1st purchase of Winn's oversized chipper/putter grip. I have used them for years. I do not have big/over sized hands, but the feel and size of this over sized grip allows me to have better control of my putting & chipping shots. Great grips!!!.
The transaction went smoothly, the
The transaction went smoothly, the product was as advertised, and the delivery was timely. I would use again.
Shipping