Description
Winn Dri-Tac Standard Grip
All Weather Conditions.
Outstanding comfort and tackiness are the hallmarks of this all-weather Dri-Tac standard size grip.The dark grey color is accented by a red end cap for a smart and polished look.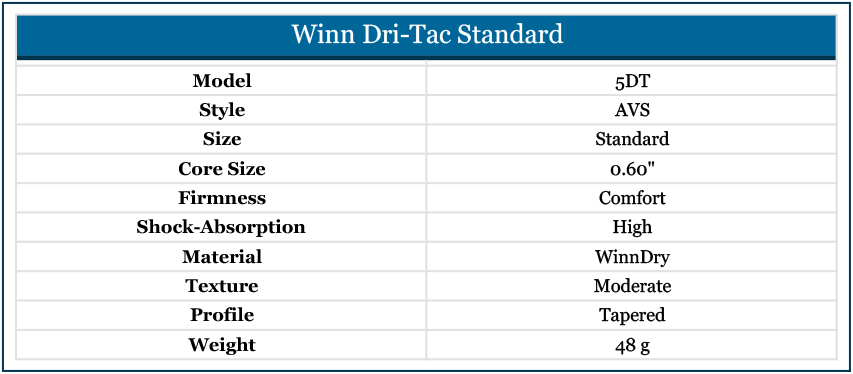 Regrip a golf club in less than 5 minutes with Andy from Golf Discount
Reviews
I love the feel of Winn.
These grips feel great and are super tacky. No slipping. If you are a Winn fan these are awesome. If you have never used Winn, they are soft tacky grips that help reduced grip pressure for me. I only play Winn.
Dri tack grips
Great soft feel at a reasonable price
Shipping