Description
Winn Jumbo Pistol Lite Putter Grip
Soft, Tacky and Lightweight
This soft, tacky jumbo grip not only looks and feels great, but also incorporates WinnLite Technology to give it the weight of a standard grip. This lighter weight greatly enhances clubhead feel while providing stability during the putting stroke as well.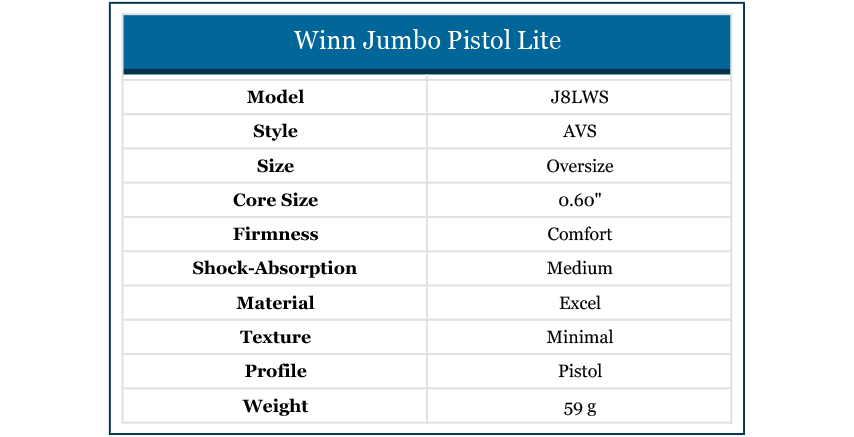 Regrip a golf club in less than 5 minutes with Andy from Golf Discount
Guaranteed lowest price on Winn Jumbo Pistol Lite Putter Grip with Free Ground Shipping on orders over $99.
Reviews
Shipping