The XXIO Prime irons feature a thinner cavity behind the lower portion of the club face improves repulsion for longer distance and lower CG for increased launch angle.
XXIO Prime Irons
Longer Distance.
XXIO [zek-si-oh] is part of the Dunlop Sports Co. LTD family and brings the #1 golf brand in Japan to America. With a long standing tradition of premium golf clubs in Japan, Dunlop Sports is proud to announce the introduction of the XXIO brand to America. While American golfers may not be familiar with XXIO, the brand has experienced tremendous success in Japan and Korea.
The Prime is lighter, faster and longer than any XXIO ever before. Featuring XXIO's unique dual speed technology (DST), XXIO Prime offers the optimal balance of club head speed and weight for increased kinetic energy and faster initial velocity at impact. The result: more distance.
A newly developed, lightweight shaft with CG closer to the lightweight grip make the club lighter, decreasing the swing MOI for faster swinging and higher head speeds. The thinner cavity behind the lower portion of the club face increases repulsion for a more consistent and hotter performance on mis-hits.
The Tungsten-nickel weight in the 5-9 irons helps lower and deepen the CG, making it easier to increase launch and get the ball airborne quickly.
Specifications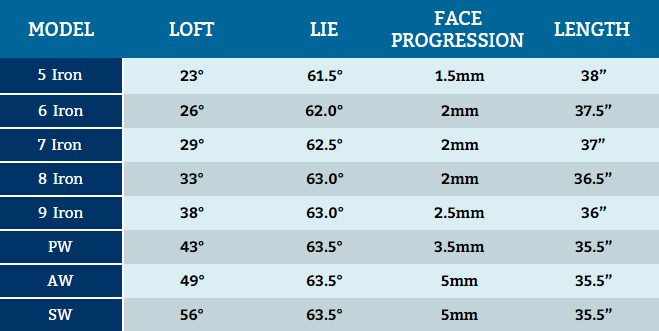 Shaft: SP-800 Carbon
Stiff/Regular Flex:
Bend Point: Mid
Weight: 50 grams
Torque: 4.2
Regular Flex:
Bend Point: Mid
Weight: 49 grams
Torque: 4.3